More Than Just Soup
At Hope Kitchen we love to see people move away from homelessness and into
accommodation that they can call home. We understand that everyone needs a
roof over their head but also a bed, somewhere to cook and sit and eat. Over the
last several years we have been able to give grants to people to help them into
accommodation and also to set up home. We do this in conjunction with other
agencies such as Homeworks, Seaview and Fulfilling Lives. They approach us to
help co-fund a deposit, rent in advance or money towards furnishings for
someone who is about to move into a property.
Last year we were able to assist 17 people into accommodation.
Here is a letter from someone who we have helped in this way (name obscured)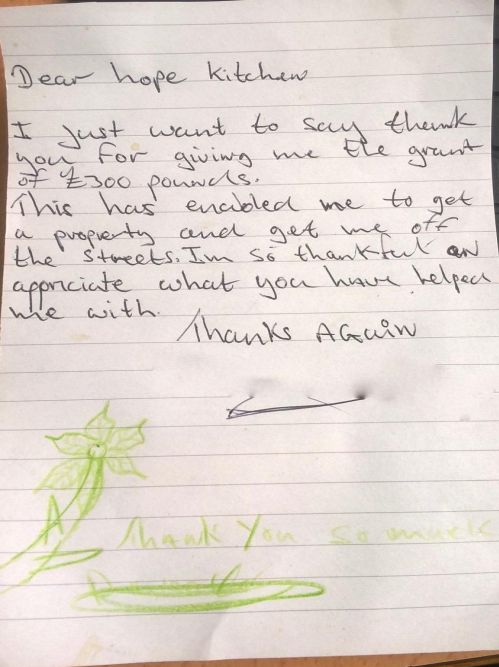 More Features and Stories