We always need good volunteers at Hope Kitchen. It's a great place where you can help to make a difference to people's lives.
How does it work? What would I do? I can't make soup!
Here's a brief run through of a typical evening - though each one is very different because we are people-centred.
Arrive and help put out chairs and tables and have a natter with other volunteers. Some helpers come straight from work or college; some are retired or have been looking after their family. Most are part of a church in the local area but some have a less obvious faith. Whilst the rest of us are preparing the room, the kitchen team makes soup, sandwiches and teas and coffee for the guests.
We all spend some time in  reflection, worship and prayer between 7 and 7.30 pm, by which time we are ready to open the doors.
6:45 pm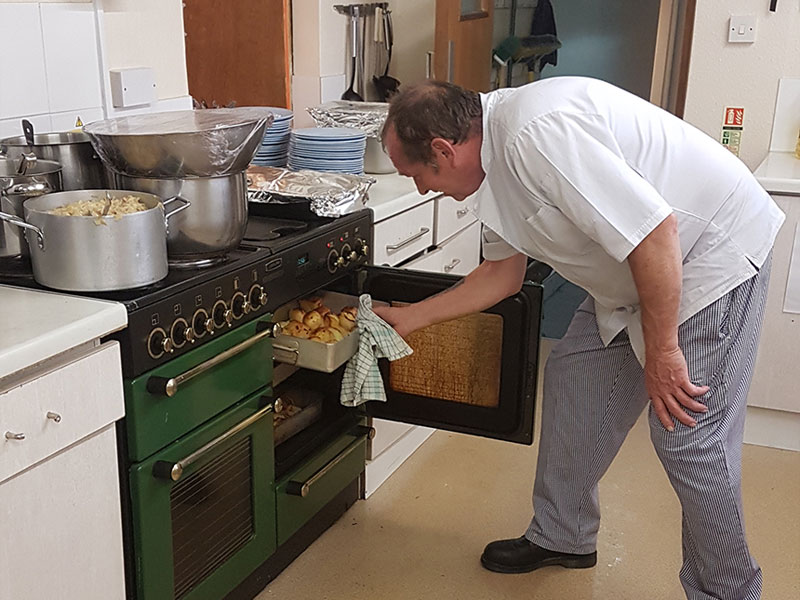 Doors open.
We welcome between 20 and 40 people each evening. There is no charge. In order to ensure that Hope Kitchen is a safe place, should any kind of aggression arise, we occasionally need to ask guests to leave.
We spend most of our time listening to guests, hearing about their day, their needs and worries. We may be able to encourage them to seek specific help, for example by giving the details of where to get advice for a drug/alcohol problem or housing needs. Some may ask us to pray for their problems, some prefer not to talk and will just eat their soup and sandwiches and then leave. We try to accept each person and respect his or her privacy.
If there is any food left at the end of the evening, we often distribute this amongst the remaining guests but we do not operate a take-away service and we expect guests to eat their food on the premises.
7:30 pm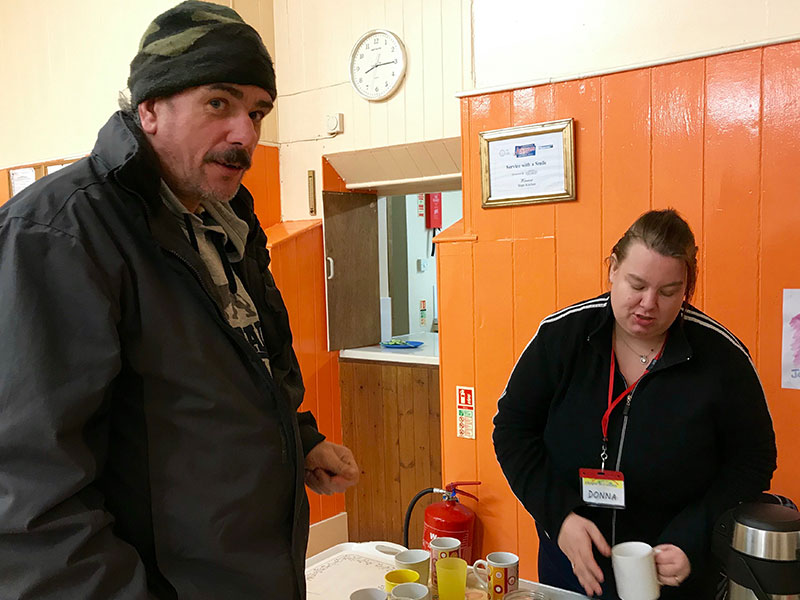 We say goodnight to our guests, pack away the tables and chairs, mop the floor and toilets and clear and clean the kitchen.
As volunteers, we meet together for a few minutes to debrief the evening. This is an opportunity to confidentially discuss issues that have arisen throughout the evening and pray for our guests' needs as wall as each other.
If you do not feel able to work in the kitchen but would still like to offer some practical support, perhaps you could consider fund-raising. Without regular  donations, we would find It difficult to keep the Kitchen running or to plan any long-term projects.
9:00 pm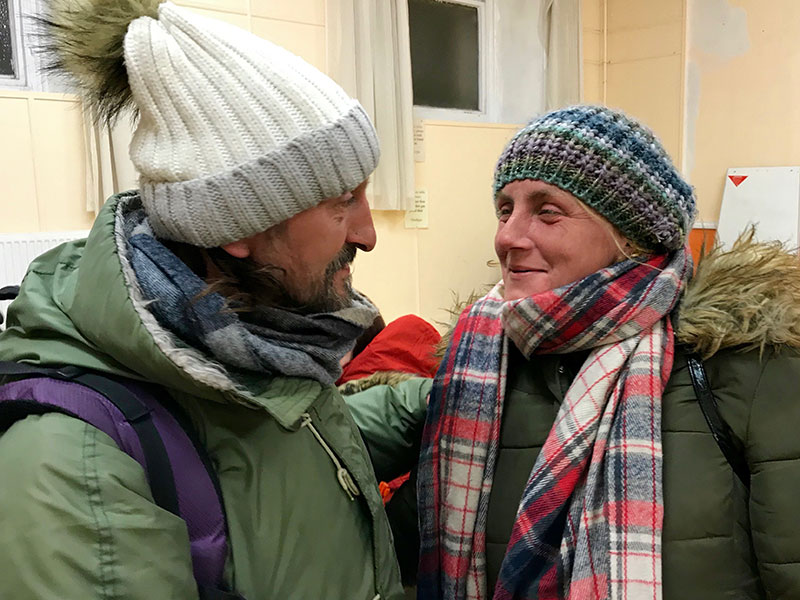 If you think you could be involved in this work in some way,
please contact Ed Towner on 07799 472462.
We offer supervision and support to help you feel your way into the work.
In view of the responsibility and sensitivity involved in the work, before becoming an official volunteer, we will need to take up references and invite you to an informal Trustees' interview.
Next step